T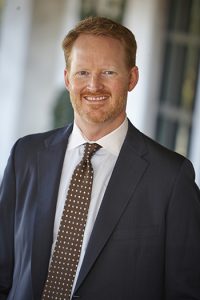 odd Walburg is a trial attorney who has been handling personal injury, product liability and mass tort cases for almost two decades. Before practicing law, Todd worked for a respected Oakland trial law firm for over ten years, where he started out making photocopies and working with clients. Todd is currently the Partner in charge of Cutter Law, P.C.'s Oakland office.
Prior to joining Cutter Law, P.C., Todd was a Partner at the nationally ranked plaintiffs' law firm of Lieff Cabraser Heimann & Bernstein, LLP, where he was the Chair of the firm's Auto and Transportation Cases Practice Group. By joining Cutter Law, Todd has decided to devote his practice to representing individuals, and to focus on helping those who have been seriously injured, or who have lost a loved one, as a result of corporate misconduct or individual negligence.
Todd meets with local clients at our Oakland, California office but also handles cases nationwide. He represents clients in a wide variety of product liability cases (everything from exploding e-cigarettes and stoves to unsafe vehicles), as well as in many other types of negligence, personal injury and wrongful death cases.
Todd also has great interest in environmental and toxic tort cases, including those involving pesticide and herbicide exposure.
In all of his cases, Todd is motivated by the unfairness of powerful corporations and insurance companies that take advantage of regular people. For example, Todd took on one of the worst offenders – Big Tobacco – in long and protracted litigation that included five jury trials in Florida federal courts.
Todd is also an active member of the San Francisco Bay Area legal community. He has served on the San Francisco Trial Lawyers Association Board of Directors since 2013, and has been a member of the Alameda-Contra Costa Trial Lawyers Association Board of Governors since 2003. In 1998, he won the national Leesfield/Association of Trial Lawyers of America scholarship. He has also volunteered for the Bar Association of San Francisco's Eviction Defense Project since 2012.
Todd was named to Super Lawyers in Northern California from 2014 to 2016.  He was also named to the Rising Stars list for Northern California from 2010 to 2013.
Todd lives in Moraga, California with his wife, son and two daughters.