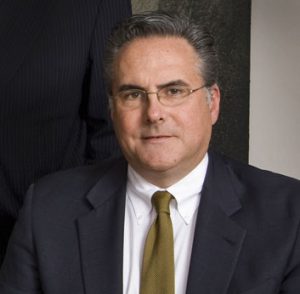 Thadd Llaurado is a partner at the Milwaukee firm, Murphy & Prachthauser.
Mr. Llaurado earned his bachelor's degree from Marquette University, graduating magna cum laude in 1983 and was a member of Phi Beta Kappa and Alpha Sigma Nu.  He graduated from Marquette University Law School in 1986, and was a Thomas More Scholar.  He was on the Marquette Law Review as an Articles Editor.
Mr. Llaurado is an active member of the American Association of Justice, Wisconsin Association for Justice, American Bar Association, and State Bar of Wisconsin and Milwaukee Bar Association. He is also a member of the Courts Committee and the Bench/Bar Civil Committee of the Milwaukee Bar Association. From 2003-2009 he was a member of the Marquette University Law School Law Alumnae Board. Further, he is an affiliate member of the Society of Automobile Engineers. He is listed in the Martindale Registry of Preeminent Lawyers as having the highest ratings awarded by that group.
Mr. Llaurado was raised in Hales Corners, Wisconsin. He resides with his wife, Kathleen, and together they have four children, Thomas, Kathryn, Joseph, and Patrick.