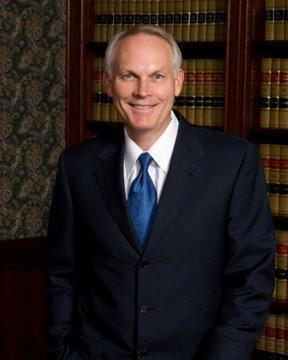 For three decades Kent has dedicated his practice to representing individuals and their family members in personal injury cases. Recognized nationally as a leader in the plaintiff's bar, he is an active member of prestigious legal and professional organizations. He is a dedicated board member in several organizations in his local community, and has been a supporter of several philanthropic organizations for decades, both locally and nationally.
Kent served as President of the Missouri Association of Trial Attorneys (MATA) from 2005-2006, and was on the MATA Executive Committee from 1997-2007. A longtime leader within the American Association for Justice, many of his positions of nonprofit leadership focus on his particular passions of charities benefitting children, education, and the funding of research for consumer safety. In December 2011, Kent was honored with the Lifetime Achievement Award by his alma mater, the University of Missouri –Kansas City School of Law.
Hoping to Achieve with the Academy:
Share ideas and observations related to public safety with other leading attorneys as a faculty member;
Continue the fight to preserve the access to the civil justice system for those injured by defective products.
Recent Career Achievements
Selected as "Lawyer of the Year" for personal injury litigation by Best Lawyers in America, Kansas City metro area.
A sustaining member of the AAJ and an active participant in its National Finance Committee and Leaders Forum.
Has successfully obtained verdicts and settlements in lawsuits related to trucking accidents, dangerous drugs, defective medical devices, workplace accidents, defective vehicles, and auto accidents.
Education
J.D., With Distinction, University of Missouri-Kansas City School of Law (1981)
B.S., Cum Laude, University of Missouri, Columbia (1978)